Tags
acrobat, adobe, after effects, animate, articles, Books, Cavus Media, CC, Creative Cloud, Discounts, dreamweaver, elements, Freem Freebie, illustrator, InDesign, jeff riegel, Lightroom, muse, Newsletter, photoshop, premiere, Pro Design Tools, products, tutorials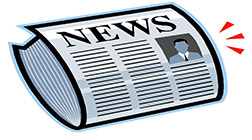 Sign up for the Pro Design Tools popular newsletter now and we'll send you over 30 great books to learn all major Adobe tools at no cost!  We won't share or spam your address, and you can unsubscribe at any time.
These digital books cover Creative Cloud (CC), Creative Suite (CS6 & older), Photoshop, Illustrator, InDesign, Acrobat, Dreamweaver, Muse, Animate, Premiere, After Effects, Lightroom, Elements, and more…

Just enter your current email and get all the books for free, here.
140 hours of all-new Adobe courses and tutorials with the content links are also included.
Their newsletters don't waste your time – just a quick overview with pointers to the best articles, discounts, and scoop on new products plus other important Adobe resources. Get your 30 great Adobe books, here.